07 août 2019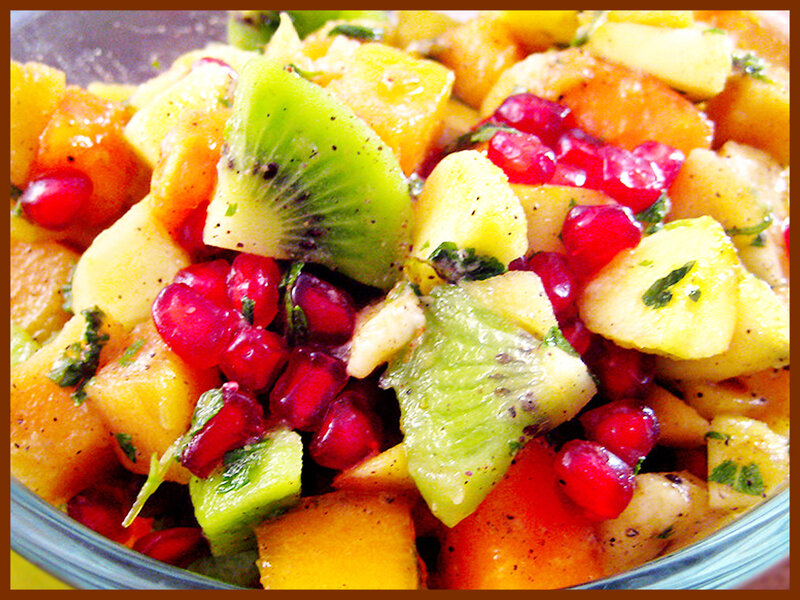 Everyone wants a healthy life and healthy life in our busy life. A fabulous and healthy fruit salad recipe featuring a colorful rainbow of favorite tropical fruit, all flip or mixed with a sweet honey and creamy yogurt dressing, make the perfect day. In this daily life, foods are so much hygienic. To get out of it we have some good food and the best option of that. So this salad you can eat this day and it's going to be a great day. Your mind will be fresh and can mind the work.
Yogurt has calcium, vitamin B12, phosphorus, vitamin D, gives you strength of immune system and also a high protein. Honey is rich in antioxidants, reduces blood pressure, improves cholesterol, promotes any kind of burning and healing. We all know why fruits are so important for us. They give us so many proteins, vitamins, minerals etc. So this salad is the perfect for any breakfast or anytime meal.
Ingredients:
1 pint of plain Greek Yogurt (full fat)

1 cup of raspberries

1 cup of blueberries

3 ripe avocados

3 cubed peaches

2 cups of chopped pineapple

2 cups of chopped watermelon

2 cups of chopped mangoes

3 kiwis, chopped

1 cup of strawberries

10-12 pieces of almond

5-6 pieces of walnuts (optional)

20-25 of cashew (kazu)

2tbsp cheese (optional)

1 cup red grapes

1 cup of oranges

1 cup apples

4 tablespoons lemon juice

4 tbsp of honey

1 cup of coconut (optional)

1 tablespoon of cinnamon

Some mint leaves (optional)
directions:
At first, take fresh chill yogurt.

Blend it does not matter, smooth and creamy.

Add honey in that smooth yogurt and mix well again.

Add all fruits - raspberries, blueberries, pineapple,

apple

, mangoes, green avocado, watermelon, juicy strawberries, kiwis, peaches, oranges.

You can add some dry fruits nuts such as almond, walnut, cashew (kazu), grape, pistachio etc for more calories and vitamins.

Blend the coconut in the yogurt mixture or mix in it with spoon if does not like blend coconut.

Taste the yogurt or curd, if sweet is not enough for your taste and well mix.

Add some cinnamon powder over the fruit for better taste.

For peppermint or mint flavor you can add it.

You can mix with yogurt or mix it with all fruits.

The other hand,

mint raita

also be made with fresh chilled card or yogurt with fresh fruit

, such as

cucumber

, banana, mango, apple, onion, etc.

which is also a very good recipe and get vitamins, minerals, more calories.

Refrigerate these fruits for at least one hour.

Before serving, squeeze the lemon and sprinkle on top of the fruit honey yogurt mixer.
Ready the yogurt honey lemon dressing with mixed fruits for morning breakfast with hot coffee!
Also Read : Paneer Butter Masala Recipe
For morning breakfast this salad is best for you if you want to eat it with coffee or tea.
If you like this tutorial, share with your friends and keep in touch I give you more healthy and tasty recipes like this.